Are You a 'Blue Republican'?
June 13, 2013 in Blogs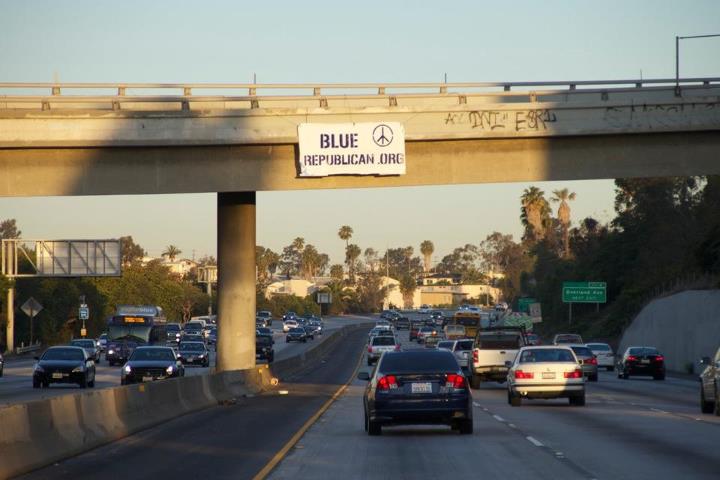 These days, Rand Paul can often be heard saying that the Republican party needs to become competitive in "the West and New England," and that the more libertarian brand of Republican politics that he represents will help make that possible.
In 2008, Democrats and Independents voted for Obama, believing that, in voting against Bush's Republicans, they were voting against crony corporatism (remember Halliburton, corporate bailouts?), wars of choice (Iraq) and the take down of our civil rights (Patriot Act). Two years ago, a huge number of them realized that not only did their vote fail to stop any of these, but Obama was a kind of Bush-plus, extending and even deepening illiberal policy in all of these areas. As recent revelations about America's massive surveillance state have revealed, they were right.
Many of these disillusioned Obama voters came to understand that the real problem was bigger than one party or the other, one president or another, but that, "the presuppositions of the system," as Noam Chomsky call them, ensure that the state, under control of either party, consistently and increasingly acts at the expense of our basic individual liberties, Bill of Rights be damned. Thousands of these voters chose to stay true to their liberal principles by becoming (often for the first time in their lives) signed-up Republicans to support Ron Paul in his run for the presidency. In an article that I wrote at the time, I called them "Blue Republicans." The article went viral and the term caught on, leading to the setting up of a Facebook group, the design and distribution of Blue Republican marketing materials aimed at liberals, and even all kinds of guerrilla marketing, such as the surreptitious hanging of banners over Californian freeways, and so on.
People flew to the USA from all around the world to hand out Blue Republican fliers in liberal parts of the country. Blue Republican became the largest coalition in support of Ron Paul's campaign and I found myself giving in excess of 60 media interviews to explain the phenomenon that I had both named and promoted.
All that happened when "Blue Republican" was nothing more than a label, identified only with a core set of principles and a …read more
Source: ROBIN KOERNER BLOG