June 23, 2015 in Blogs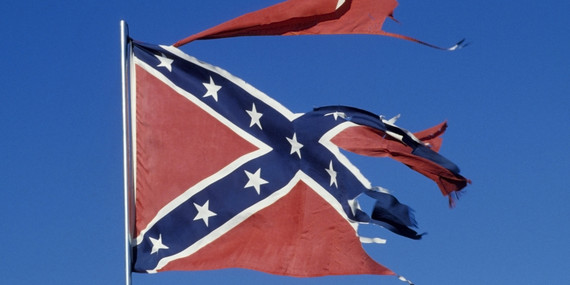 Another racist tragedy reminds us that 150 years after the end of the civil war, America still has a minority that it has failed to integrate, with fatal consequences.
Although some of the members of this minority are unusually educated and privileged outliers, we rarely see them with their hands on the levers of power; we rarely see them in control of large companies or wherever else there is great wealth; their neighborhoods tend to be poorer than those of the rest of the nation; when its men walk down the street wearing fashions and symbols that reflect their sub-culture, others look down upon them; it is a minority that is even viewed as less intelligent than the rest of America, more prone to violence and simplistic politics.
I am referring, of course, to white Southerners.
That's not what you were expecting, was it?…
… Which is a shame – because ending America's deep racial wound that reopens and (literally) bleeds all too frequently even hundreds of years after it was inflicted, depends on our understanding the lack of integration of not only those who have been historically victimized – black Americans – but also of those who are accused of providing the cultural context for the ongoing victimization – white Southerners.
I was not born American, but I shall become one very soon, and when I do America's history will become mine. Like the hearts of all other Americans, my heart is breaking at the recent event in Charleston – a deranged but utterly calculated attack on the values and the people of my nation.
In a recent episode of the Daily Show, Jon Stewart wryly expounded on the tragedy.
"We have to peer once again into the abyss of the depraved violence that we do to each other in the nexus of a just gaping racial wound that will not heal but we pretend doesn't exist… I'm confident, though, that by acknowledging it, by staring into that and seeing it for what it is, we still won't do jack sh*t."
Jon rightly pointed out that if any attack could ever properly be called a racist attack, it was the murder on Thursday of nine church-goers in Charleston. As he explained, the church where the murders were committed is a symbol to the black community not least …read more
Source: ROBIN KOERNER BLOG